---
On the 29th of October 2017, I conducted a heritage walk titled 'Jahapanah: Exploring a Lost City', in collaboration with Sahapedia Walks and Talks. The walk was aimed at rediscovering the lost glory of Jahapanah, one of the medieval cities of Delhi.
You can read the brief below:
Lost amidst the busy concrete jungle of South Delhi lie the remains of a magnificent city built almost 700 years ago. Jahanpanah, or the 'Refuge of the World', was founded by Sultan Mohammad bin Tughlaq. The city was once popular among travelers and historians from around the world who wrote vivid descriptions of its grandeur and magnificent architecture. Weaving through the many structures that play hide and seek within the modern urbanscape, this walk will attempt to trace the urban character and architectural language that existed during the time. It will focus on the key features of medieval cities of Delhi, and that of Tughlaq architecture. Participants will embark on an architectural journey through the rise and fall of what was once the seat of power for much of the Indian subcontinent.
Here are a few glimpses of the walk: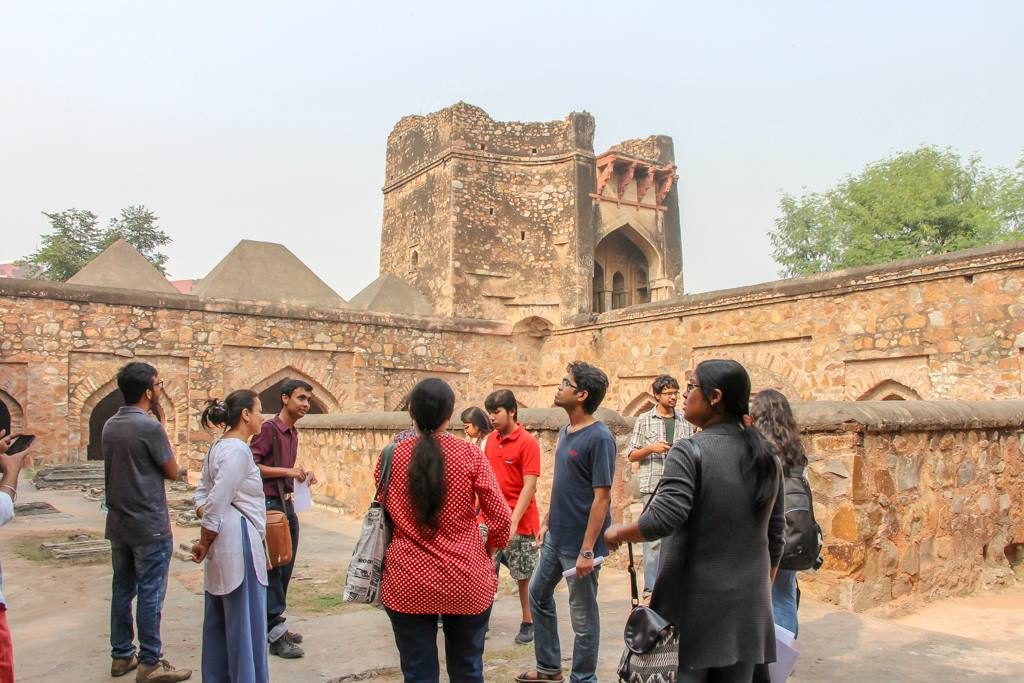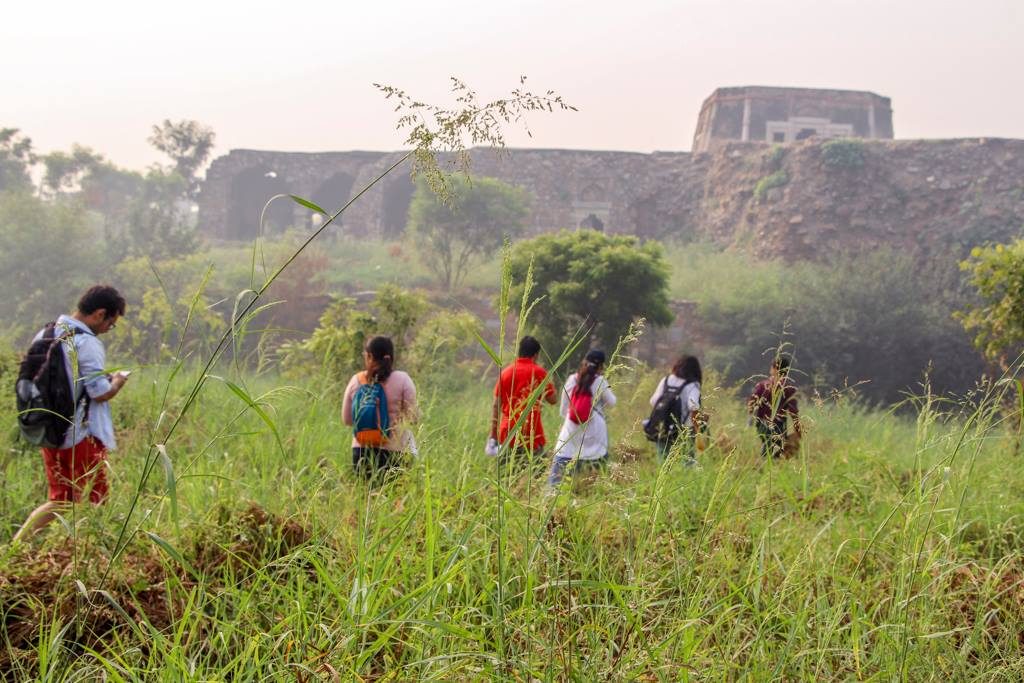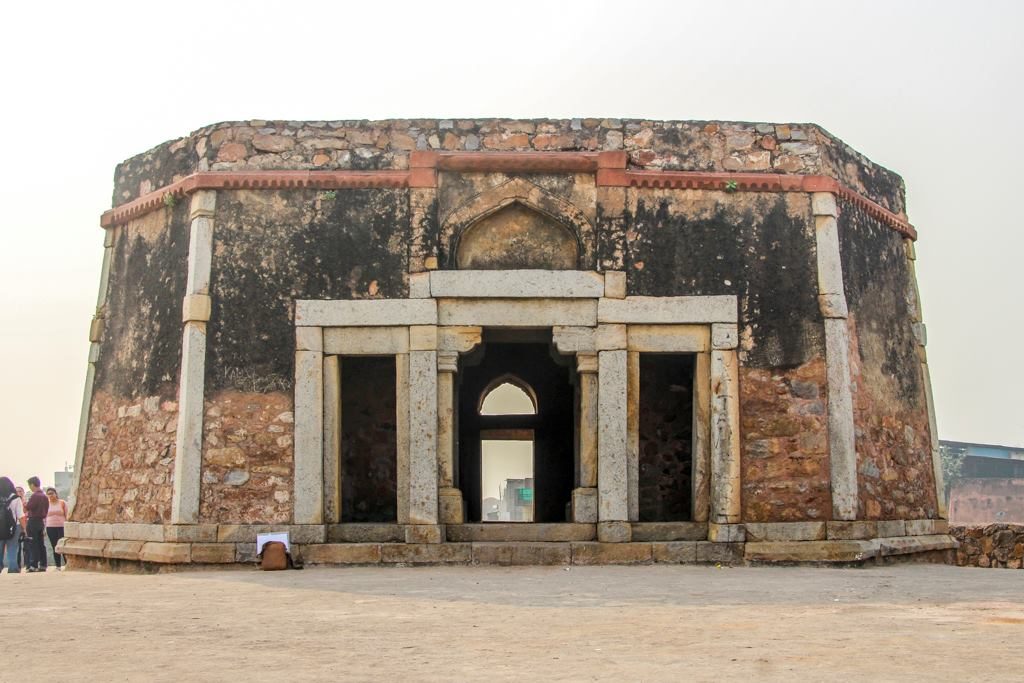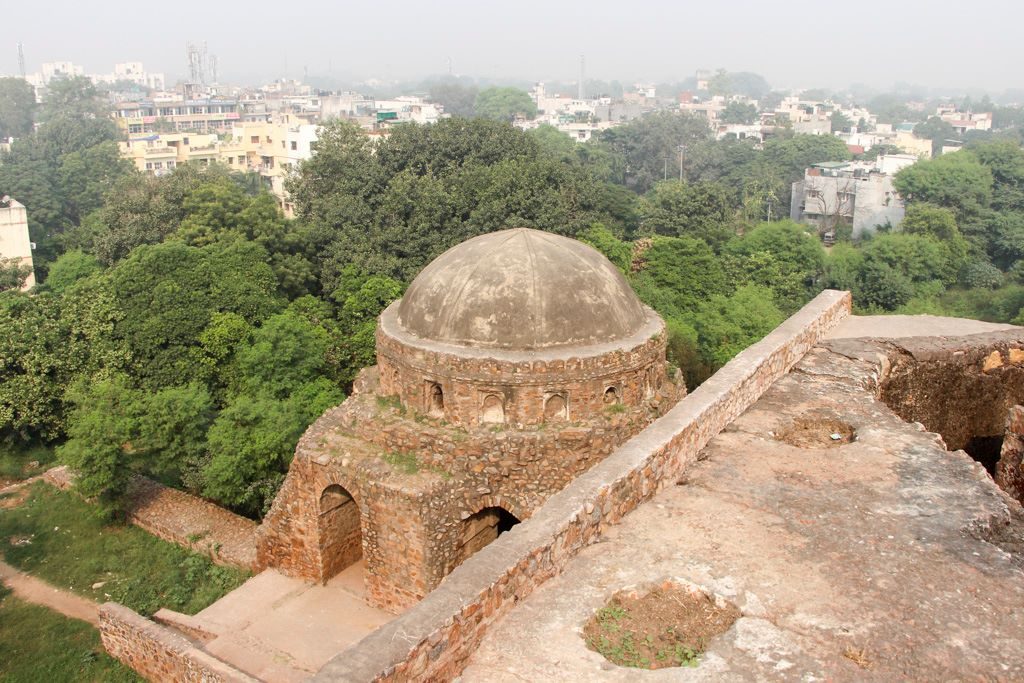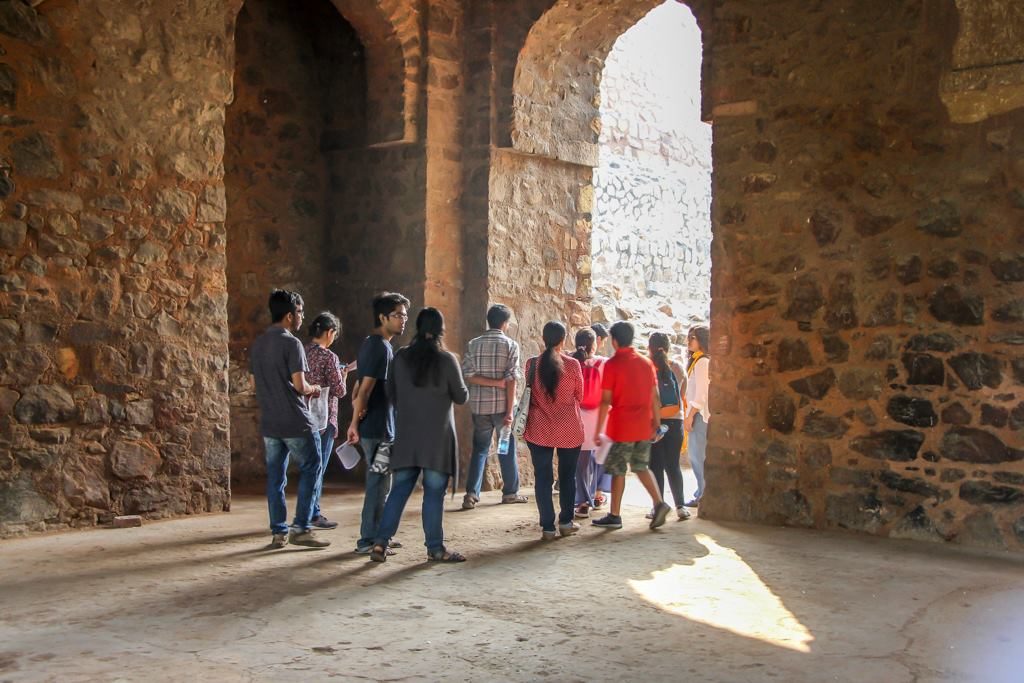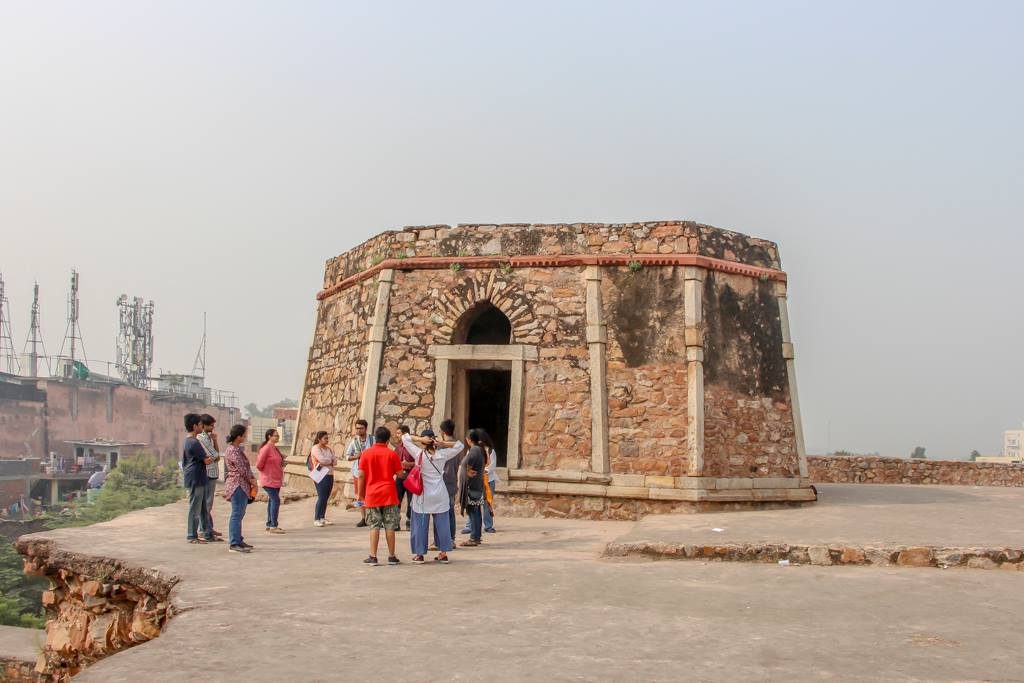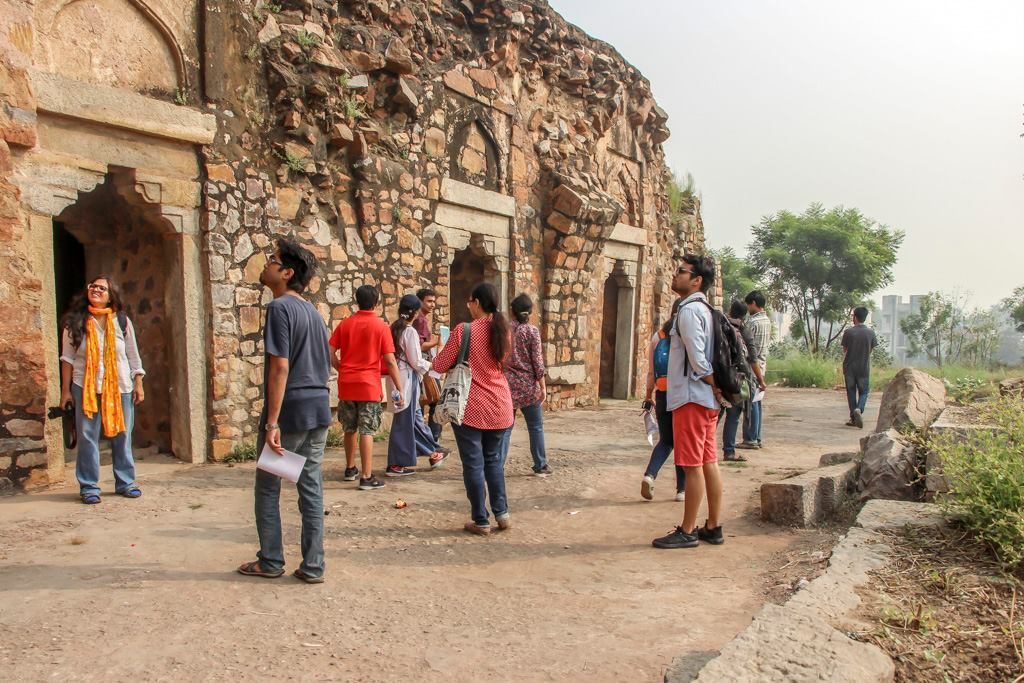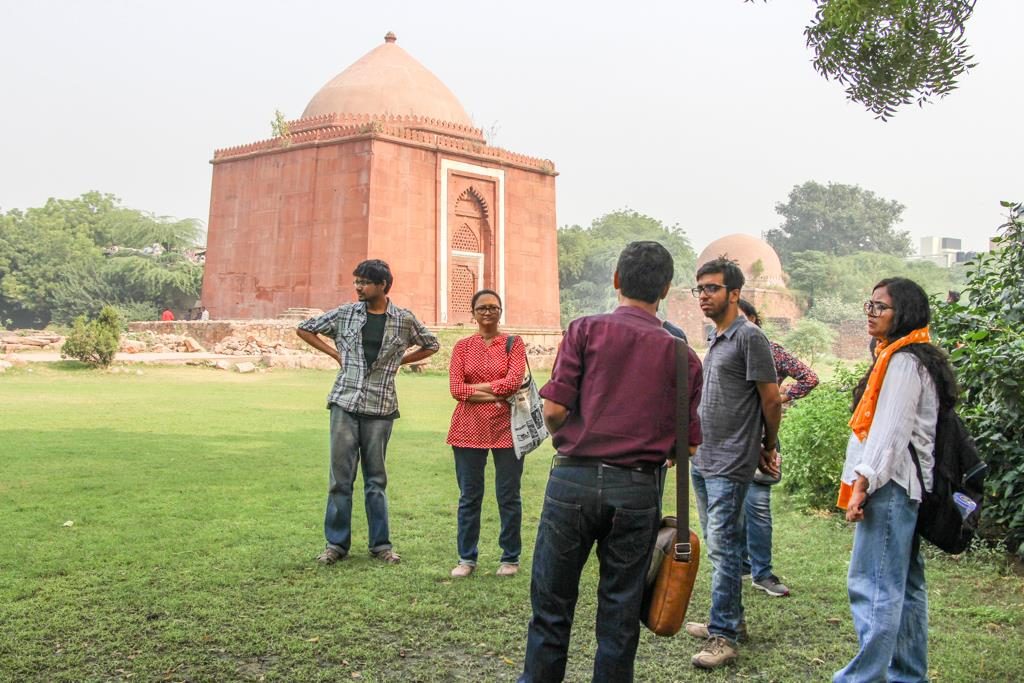 Heritage Walk: Jahapanah – Exploring a Lost City