---
In May 2018, I conducted a heritage walk titled 'The Hidden Tombs of the Sayyids and Lodis', in collaboration with Sahapedia Walks and Talks. The walk was aimed at exploring and appreciating the architectural value of a few lesser known late sultanate tombs in and around Kotla Mubarakpur village. You can read the brief below:
The Sayyid and Lodi dynasties of the Delhi Sultanate have graced the city with a number of beautiful mosques and tombs. While the most celebrated of these are situated within Lodi Gardens, there are numerous others, which are of equal architectural significance and grandeur, but are rarely visited. These lesser-known structures are scattered around different parts of the modern metropolis, usually remaining hidden within modern residential pockets.
A small group of such tombs are dotted across modern day South Extension I, around Kotla Mubarakpur village, which was once the walled tomb enclosure of the second Sayyid Sultan, Mubarak Shah. This walk will focus on exploring and appreciating these less celebrated, yet architecturally valuable structures that lie within this area. Participants will engage with these monuments primarily from an architectural standpoint, against the backdrop of the typical stylistic configurations of tombs dating from this period. Examples of structures from the three main stylistic categories – the twelve pillared tomb, the square tomb, and the octagonal tomb – will be touched upon. Kicking off from outside the Tanishq showroom on Ring Road, the route will weave through the tomb of Kale Khan, the tomb of Darya Khan Lohani, the tombs of Bade and Chhote Khan, and that of Bhure Khan, before terminating at the splendid tomb of Mubarak Shah Sayyid, which was a precursor to the grand octagonal tombs at Lodi Gardens. Drawing upon the necessary historical context, the walk will thus explore these hidden gems from this less hyped, yet architecturally prolific phase of the Sultanate. It is highly recommended for those with an interest in the evolution of Delhi's architecture, or with a knack for exploring places that are off-the-beaten-track.
Here are a few glimpses from the walk: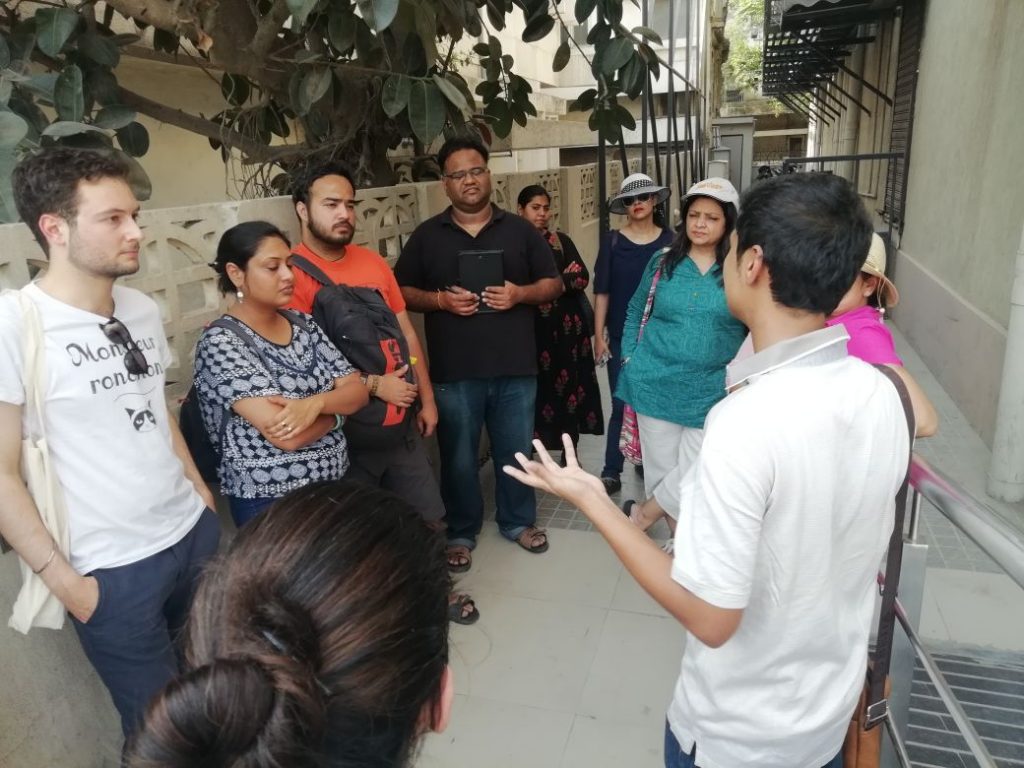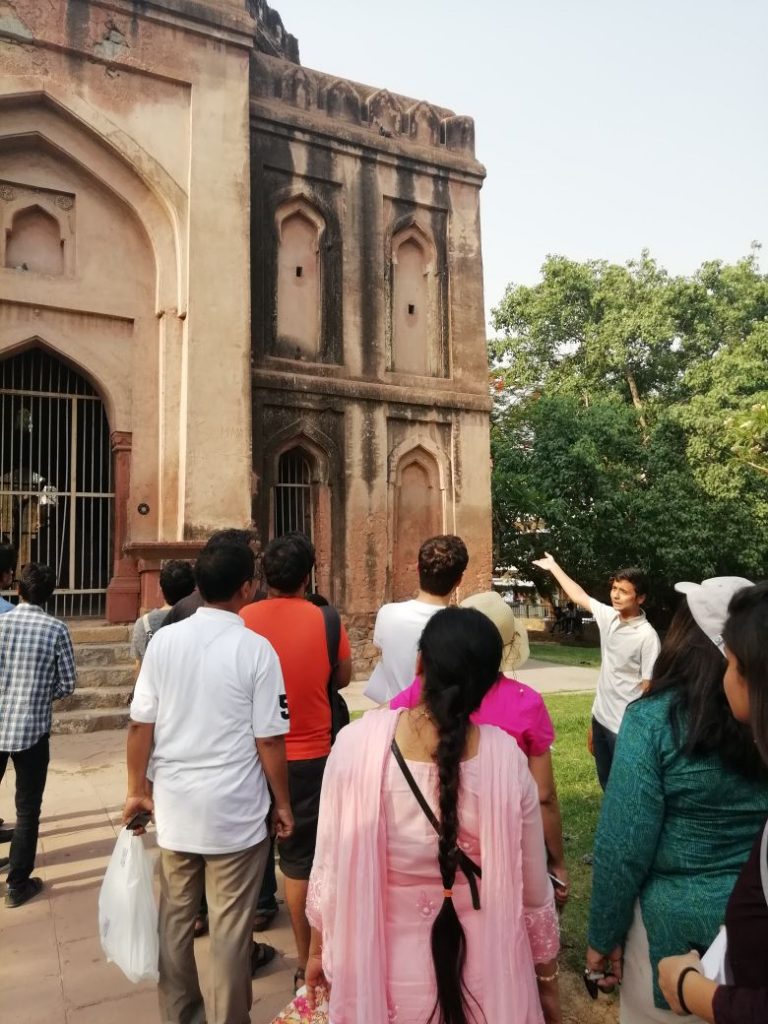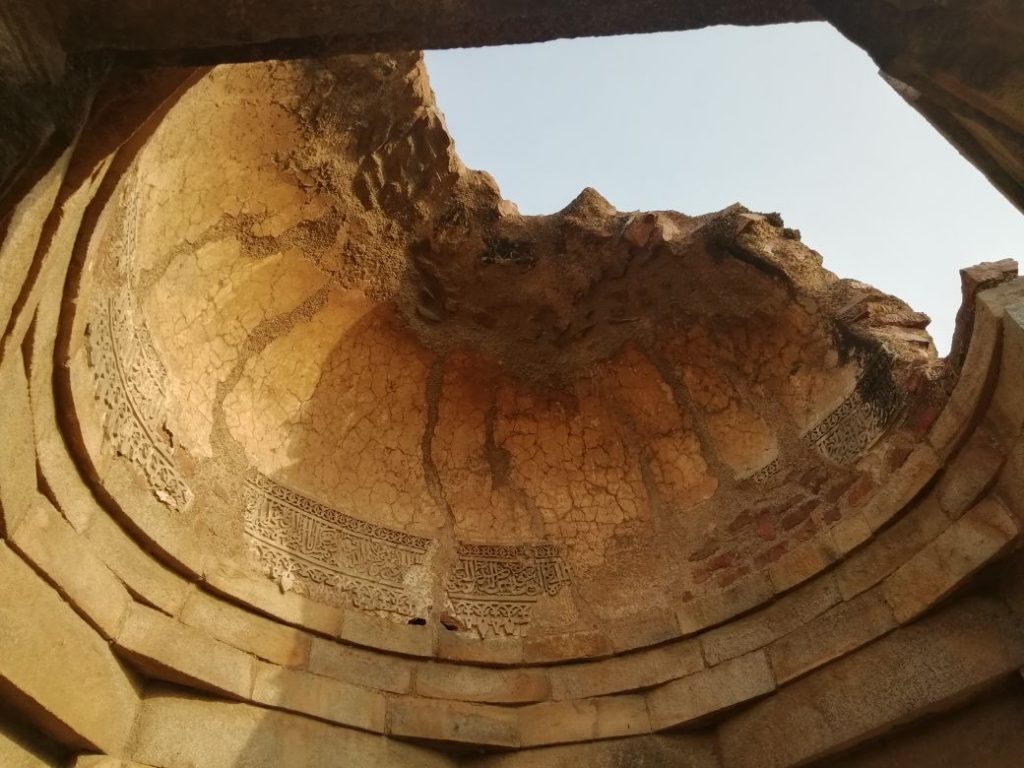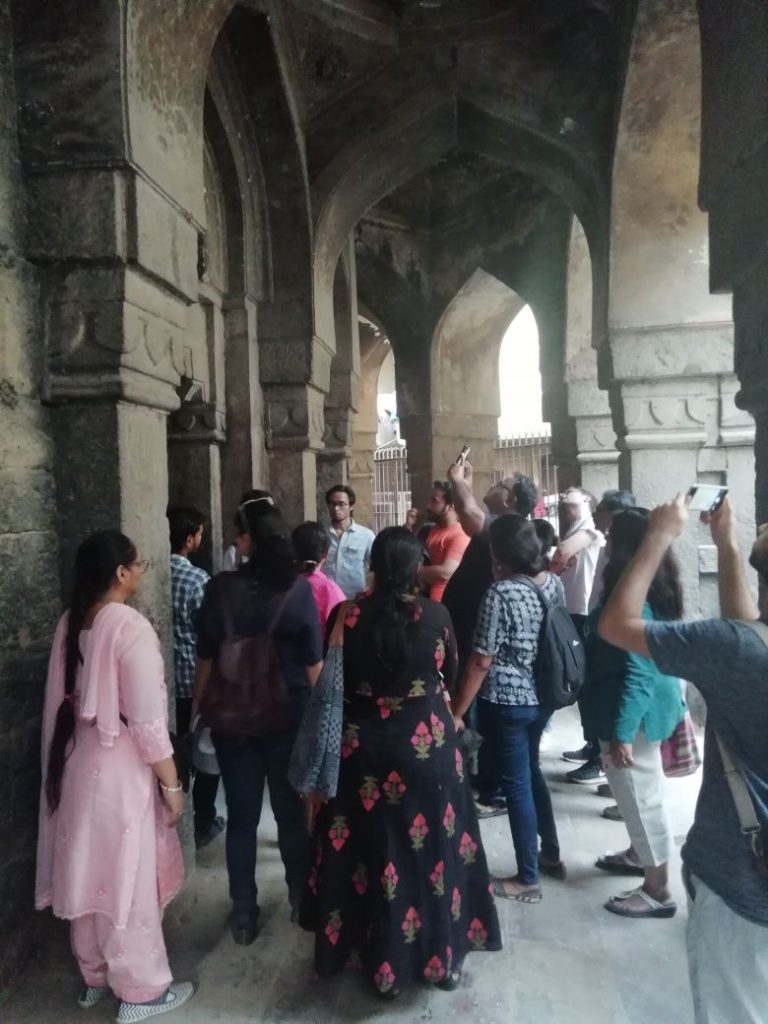 Heritage Walk: The Hidden Tombs of the Sayyids and Lodis